Great Value Chai Latte Drink Mix Single-Serve Cups, 12 Ct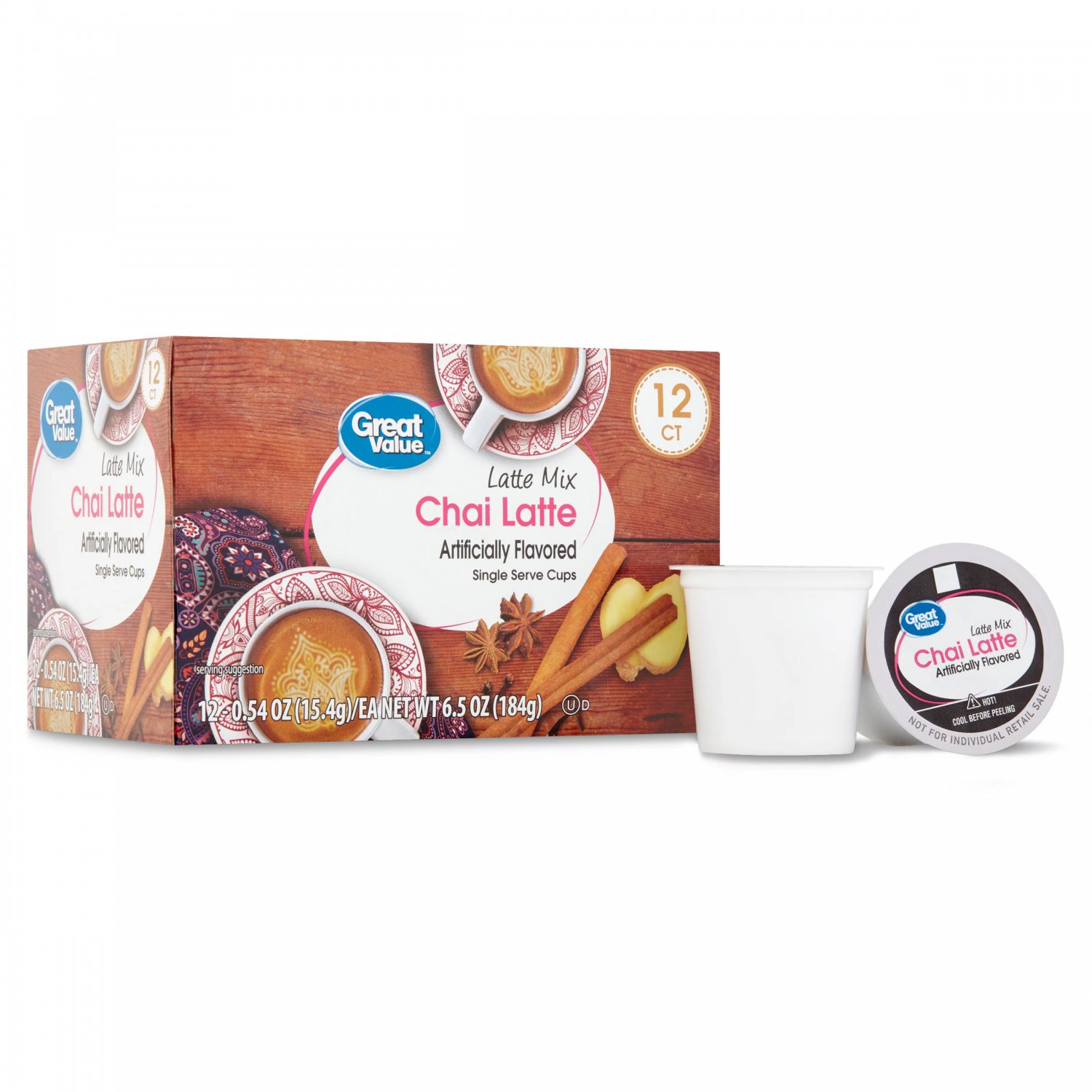 Start your day off the right way with a fresh, steaming cup of Great Value Chai Latte. This convenient package includes 12 single-serve cups that are compatible with any pod brewing system on the market. The creamy blend of tea and spices will engage your senses and have you ready for the day. There's no easier or quicker way to make a steaming hot cup of delicious chai latte at home. The perfect accompaniment to breakfast with the family or brunch with friends, these single-serve cups will earn a permanent place in your pantry. With Great Value Chai Latte single-serve cups, you'll have more time and energy to spend on the things in life that matter most.

Great Value products provide families with affordable, high quality grocery and household consumable options. With our wide range of product categories spanning grocery and household consumables, we offer you a variety of products for your family's needs. Our products are conveniently available online and in Walmart stores nationwide, allowing you to stock up and save money at the same time.
Other Products from
skullduggeryemporium
(View All)